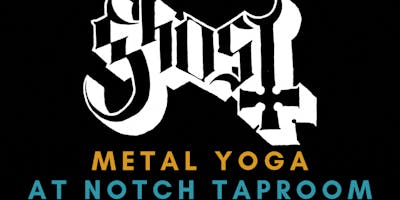 GHOST Metal Yoga at Notch Taproom
Join Black Widow Yoga for GHOST Metal Yoga at Notch Taproom
$23 for a 60 minute-long vinyasa class to doom and heavy metal music- This time, we're rocking GHOST for our playlist. 
Ticket includes beer + $1 tip
Check out our playlists at www.blackwidowyoga.com/playlists
Find out more here!
Read about Black Widow Yoga in the press here!
*Please show at least 5-10 minutes before class starts
*there is free limited parking at the location!