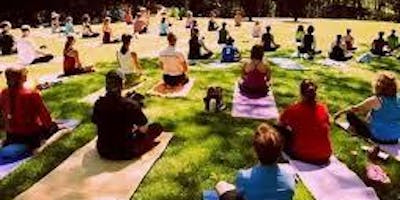 MedVadis Moves! Free Community Yoga Class
Start your day off right! Get up, get moving, get educated. MedVadis Research is hosting a free community yoga class in Watertown, MA on Saturday June 15th at 10am. All are welcome! MedVadis Research is a clinical research site, specilizing in the treatment of migraine headaches. If you or anyone you know struggles with migraine, come out and talk to our Neurologist/Headache and Pain Specialist, Dr. Spierings. We may have a research study that can help you! 
FAQs
What do I need to bring?
You will need to bring your own yoga mat and water
What if I have never taken a yoga class?
No experience is necessary. Modifications will be offered to make the class accessible for all skill levels. 
What if I want to come to the event but not participate in the class?
If you do not want to participate in the yoga class, still come to the event! Our staff will be availble to speak with you to give you more information on the work we do and can answer any questions you may have about participating in a research study.