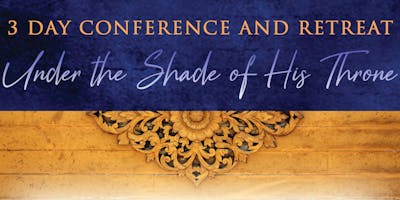 3 Day Conference & Retreat: Under the Shade of His Throne
3 Day Conference & Retreat:Under the Shade of His Throne

June 14, 15, 16 | Friday to Sunday 
Hosted by Masjid al Huda, 3880 Smith St. Union City, CA 94587
A 3 day retreat aimed at rejuvenating our faith and rekindling our spirituality in the company of learned men and women of our tradition.
In the company of Shaykh Tameem Ahmadi, Mufti Nawaz Khan, Mufti Abdullah Nana, Mufti Aamir Nazir, Shaykh Yaser Khan, Mufti Saad Khan, Shaykh Hamza Mehter, Mufti Ruhullah Bayanzai, Shaykh Shadman Ahmad, and other honorabe guests. 
Topics to be posted soon. 
Overnight accomodations will be provided for men and women upon request. However there is limited space due to space restrictions. 

This conference is in collaboration with Nur Institute, Nur Publications, Khalil Center, Masjid al Huda, Darus Suffah, Al-Misbah, Islamic Center of Lodi, Universal Mercy, Brentwood Muslim Community Center, Daly City Musallah, and al-Rashad institute.