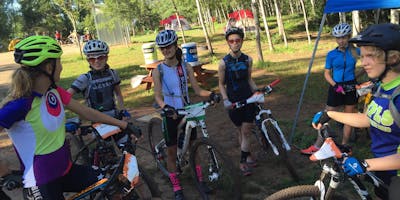 GRiT MN Women's Foundational Skills Clinic - June 1 or June 15
Women!  Want to up your ride skills or just learn some skills? Attend one of our free womens' skills foundational clinics! These clinics are meant for women who coach with, or want to coach with a team, and are new(er) to mountain biking and want increased foundational skills and confidence.
June 1, 2019  Carver Lake, 9am - 1pm
or
June 15, 2019  Carver Lake 9am - 1pm
Each clinic is limited to 12 riders, so register NOW!
Bring your bike (in good working condition) helmet, water bottle, snacks for your fuel, and an attitude open to learning. You'll meet like-minded women riders and hopefully find new ride friends.