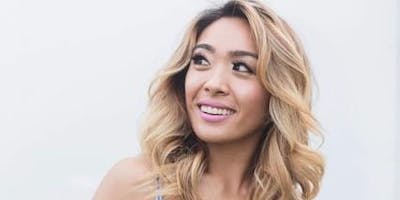 ReggaeTone Dance Class - Healthy Happy Hour
Join ConfiDance instructor, Amethyst Monce, and Westfield for a ReggaeTone dance class! 
Come early and stay after class for champagne** and lite bites.
Class will take place on Level 4, Under the Dome, and donations are greatly appreciated.
. All donation proceeds to benefit Richmond / Ermet AIDS Foundation.
*Amethyst is a Bay Area native and has a dance background in sacred and traditional hula with Hālau 'O Keikiali'i. Her love for island vibes and positive attitudes has impacted both her style of dance and style of teaching.  She believes that everyone should  dance from the heart and soul.  When she isn't dancing, Amethyst  enjoys running, travel, and living a healthy lifestyle. Amethyst teaches ReggaeTone and is a guest instructor for Chair Affair & Don't Worry, Be Yonce' SF at ConfiDance in SF.
**All guests sipping champagne must be 21+. Please bring a valid ID to event.