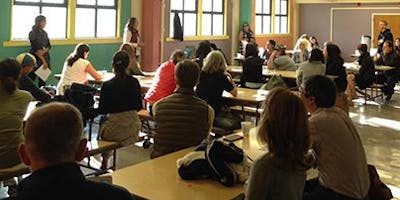 San Francisco PTA Officer Training June 2019
Get your new school year off to a good start with PTA training!
Agenda
(Coffee and snacks served)
Welcome and Introductions: Meet other PTA leaders
What to Expect during your PTA/ PTSA Year: An overview of Board roles and responsibilities 
Officer Training: President, Secretary, Membership, Parliamentarian, Treasurer, and Communications
Lunch and Learn: PTA programs that build community: Reflections, School SMARTS, ED100, Safe Routes to Schools, and more!
Coffee, snacks, Lunch, and interpretation provided.
Conveniently near the Balboa BART and Muni stations with on-site parking also provided.
Please fill out this form to let us know which interpretation services you will need.