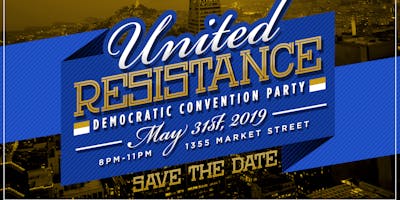 United Resistance Democratic Convention Party
Assembly Members David Chiu (AD17) and Phil Ting (AD19) along with San Francisco AD17/19 Delegates will host an opening night event in celebration of the California Democratic Convention in San Francisco. Our cohort of delegates and Democratic Club partners represent a diverse coalition of our local, progressive community activists, dedicated to uplifting the Democratic party and fight Donald Trump's authoritarian regime.
Join us along with Warriors DJ, D-Sharp for a night of fun, food provided by Bayview's Own, Cafe Envy SF with a full bar and beer provided by Laughing Monk Brewing
MUST RSVP!