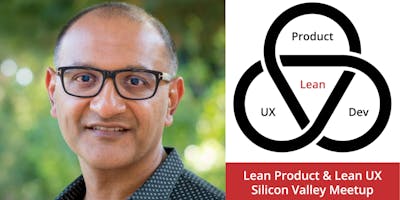 10 Lessons on How to Scale Your Product by Box CPO Jeetu Patel
We are excited to host Box Chief Product Officer Jeetu Patel who will share his "10 Lessons on How to Scale Your Product."
Jeetu developed and cultivated these lessons throughout his career from his leadership roles, peers, and mentors.
Jeetu's top 10 lessons for product teams are:
1. Pick the right problem to solve
2. Think 10x
3. Build experiences people love
4. Obsess about product-market fit
5. Retention drives growth
6. Don't ignore the marginal user
7. Define core organizational unit (PEAPOD)
8. Hunger & curiosity trump all else
9. Half life reduces dramatically in the digital age
10. Purpose matters
As Box CPO, Jeetu advises CEOs from startups and Fortune 500 companies on the importance of digital transformation. Whether you are just getting started in product management or an experienced product leader, these lessons are applicable for product teams at organizations at any stage or size.
Join us for dinner, a great talk, and inspiring conversations.
About Jeetu Patel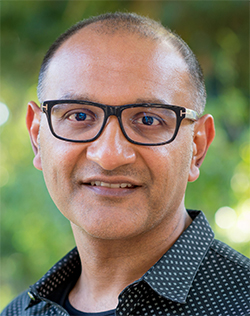 Jeetu Patel is Chief Product Officer at Box. He leads the company's overall product and platform strategy, driving Box's long-term roadmap and vision for cloud content management in the enterprise. Previously, as Chief Strategy Officer and SVP of Platform at Box, Jeetu led the creation of the Box Platform business unit, overseeing product strategy, marketing and developer relations.
Before Box, Jeetu was General Manager and Chief Executive Officer of EMC's Syncplicity business unit, where he grew the business from $0 to $100M in 2.5 years. Before EMC, Jeetu was president of Doculabs, a research and advisory firm co-owned by Forrester Research focused on collaboration and content management across industries, including financial services, insurance, energy, manufacturing and life sciences.
Jeetu holds a B.S. in Information Decision Sciences from the University of Illinois Chicago.
You can learn more about Jeetu on LinkedIn and find him on Twitter at @jpatel41.
Raffle Prizes
After Jeetu's talk, we will be giving away copies of a relevant book.
Schedule 
6:00 to 6:30: Check-in and networking over dinner
6:30 to 8:00: Jeetu's talk plus Q&A
8:00 to 8:30: Prize raffle followed by networking
Note: tickets are non-refundable.

About our Sponsors


Our sponsor UserTesting enables companies to put their customers at the center of every business decision by leveraging the power of human insights. Through our platform, product & design, marketing, and UX teams connect with their exact target customer in a matter of hours and uncover actionable insights that drive ROI. Learn more at usertesting.com.

Our sponsor Pendo helps product teams deliver software users love. Pendo captures product usage patterns and user feedback, and lets you communicate in-app to onboard, educate and guide users to value. Learn more at www.pendo.io.

Our sponsor UserVoice combines feedback from multiple sources and teams to give product managers a singular, complete view of customer feedback. Save time, shorten research cycles, and ship the right functionality, faster. Learn more at uservoice.com.


Our sponsor Sam's Club is hiring product managers and designers. Learn more at http://bit.ly/sams-pm-ux.

Our sponsor productboard is the product management system that helps you understand what users need, prioritize what to build, and rally everyone around your roadmap. Learn more at https://www.productboard.com.

Our sponsor Balsamiq is the easiest way to wireframe your product ideas. Learn more at balsamiq.com.

Our sponsor Optimizely is the world's leader in customer experience optimization allowing businesses to dramatically drive up the value of their digital products, commerce and campaigns through its best in class experimentation software platform. Learn more at optimizely.com

A big thank you to Intuit for providing the space for our event!

Our sponsor Coreography provides corporate video and webinar solutions. Learn more at coreography.com.