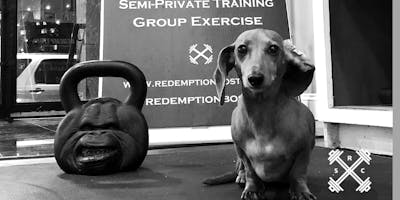 Pushups for Pepper- MSPCA Charity Bootcamp
Join us for a 50 minute outdoor bootcamp in memory of our beloved chili to benefit the Boston MSPCA Angell Medical Center.  Expect a dynamic workout combining weight bearing circuits, plyometric drills and conditioning complexes. Please wear weather appropriate athletic attire and sneakers; bring a water bottle and towel for your comfort.  100% of proceeds from your ticket price will go to the MSPCA!  
After the workout, join us with you furry friends at the Battery Wharf Hotel patio as we enjoy the first YAPPY HOUR with RUFF North End. 
Additional donations in the form of b
lankets, towels, sheets, soft bedding (etc) will also be accepted on the day of the event!