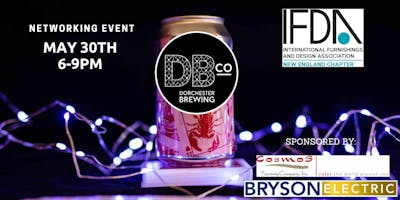 IFDA Networking at Dorchester Brewing Co.
Tell your design/building industry friends and make a night of hanging out with IFDA at our Networking Event AT Dorchester Brewing!

Join us for an evening of conversation and camaraderie. Meet and build relationships with design professionals while chatting about the trials and triumphs of being a member of the design and building industry. Learn about how you can make a difference by joining a fun, professional organization like IFDA New England. Students are welcome to attend.
                                             THANK YOU TO OUR ANNUAL SPONSORS: