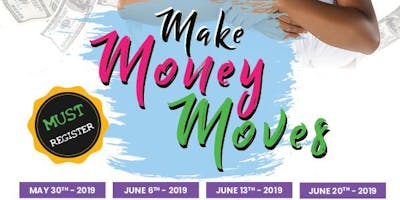 Make Money Moves
Want to Level Up in 2019 and Make Money Moves?
Attend these FREE sessions to learn the steps needed to execute on your goal.


Fix your credit


save for a home purchase


save for a new car


save for college


get the apartment you deserve


get a higher


how to find free money


Hope to see you. 
Refreshments, Childcare and Knowledge provided.