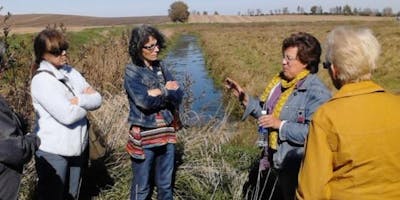 Women Caring for the Land: New Ulm
Women Caring for the Land Workshop: New Ulm
Renewing the Countryside and Sustainable Farming Association, in partnership with the Women, Food and Agriculture Network, are hosting a workshop, "Women Caring for the Land." This workshop will provide information on how to be a good steward of your land and connect you to resources to help you do so!
This workshop is Thurs., May 30, from 1 to 5 p.m. at the Dept. of Natural Resources, 21371 MN Hwy 15, New Ulm. Speakers include:


Jennifer Hahn, Minnesota Soil Health Coalition Coordinator


Melanie Krueger, Brown County SWCD District Manager


Danielle Isaacson, MN Ag Water Quality Certification Program


Attorney Kate Graham of Fafinski, Mark & Johnson


This event, co-sponsored by New Ulm League of Women Voters, is free and open to all and includes refreshments. Info: theresa@sfa-mn.org.
This workshop is made possible with support from a USDA Conservation Innovation Grant and the McKnight Foundation.