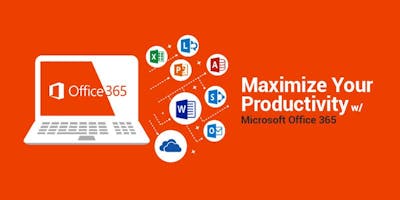 Microsoft Office 365 Showcase (May 29th)
Please be our guest on Wednesday May 29th for lunch and a fun and educational demonstration of  Microsoft's Office 365 platform. We have partnered with Microsoft to produce an informative live demonstration of the solutions and applications that make up the Office 365 Environment.
The demonstration will be an exploratory tour of Office 365 and will showcase real examples of how these tools are being used by successful businesses every day. We will talk about solutions to current issues including:       


Lack of access to documents and/or information





We have all of this data, now what can we do with it?



We sincerely hope that you will be able to join us for this unique opportunity to "peek under the hood" and see Office 365 like you have never seen it before.
Delicious lunch provided.  The event will be held from 11:30 am – 1:00 pm on May 29th.