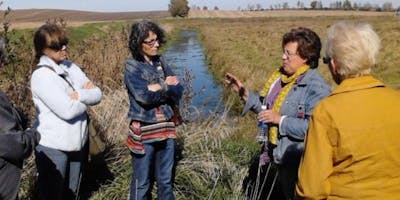 Women Caring for the Land: Shakopee
Women Caring for the Land Workshop: Shakopee
Renewing the Countryside and Sustainable Farming Association, in partnership with the Women, Food and Agriculture Network, are hosting a workshop, "Women Caring for the Land." This workshop will provide information on how to be a good steward of your land and connect you to resources to help you do so!
This event is Wed., May 29, from 1:30 to 5:30 p.m. at Shakopee Library, 235 Lewis St, Shakopee. Presenters include:


Ann Marie Journey, NRCS Soil Health Coordinator ACES


Diann Korbel, Scott County SWCD Ag Program Specialist


Danielle Isaacson, MN Ag Water Quality Certification Program


This event is free and open to all and includes refreshments. Info: theresa@sfa-mn.org.
This workshop is made possible with support from a USDA Conservation Innovation Grant and the McKnight Foundation.