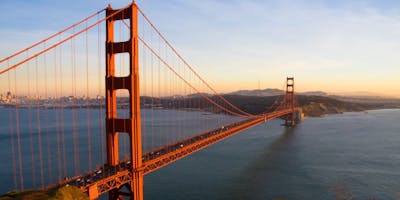 Undocumented Youth Pre-Conference & All Youth Working Forum
The National Youth Employment Coalition (NYEC) is joining with local co-hosts to organize a day-long working session on improving employment opportunities for undocumented youth. This invite-only convening will build upon our partners' efforts, accomplishments and insights from a September 2018 convening in Stockton. Please register by May 1st this event, which will bring together California partners, national funders, and national experts. The agenda will include:


Updates and Refreshers on Accomplishments and Progress since Fall 2018


Working Session Breakouts


Presentation & Conversation: Employment for Undocumented Youth in 2021 and Beyond


Conversation with National Funders


---
FEES AND REGISTRATION
Please use this Eventbrite to register for the Undocumented Youth Pre-Conference and the All Youth Working Forum on May 31-31. The All Youth Working Forum is a chance to meet leading youth-employment practitioners from around California and the nation; we hope you will stay for it! More information is here. The cost for the Pre-Conference is $25. The cost for BOTH the Pre-Confernece and full All Youth Working Forum is only $150. There are a number of nearby hotel options around the area including the Washington Inn Hotel, Waterfront Hotel and Z Hotel Jack London Square.   
---
WHY ATTEND?
Build upon our work together: In September, NYEC partnered with Georgetown University's Center for Poverty and Inequality to integrate undocumented youth into a larger conversation around employment in the United States. Since that convening, we have wins to share and new challenges to discuss. Get plugged in and build on our progress with each other!
Get invovlved in the national conversation: NYEC connects communities, leaders and policymakers throughout the country to the larger national agenda for progressing youth employment. Come learn how you can get involved in larger policy discussions happening on the state and federal level about advancing opportunities for undocumented youth!
Tap into a wealth of knowledge and support: This convening will bring together national experts and funders to help maximize your organization's plans to become more impactful and effective in your community. Plan to network and exchange ideas on how to scale up existing plans, develop new ones and support your fellow colleagues in the undocumented youth space. As you register, you'll have a chance to tell us what you most want to get out of our time together on May 29th.
---
CONSIDER JOINING NYEC
To join NYEC or renew your NYEC membership for 2019, please contact rashaun.bennett@nyec.org and indicate your intent to join or renew where prompted on the registration form. We will follow up separately to set up an introduction call and collect your dues payment.
---
REFUND POLICY
You may request a refund for the convening registration fee before May 30, 2019; email rashaun.bennett@nyec.org. 

---
UNABLE TO USE A CREDIT CARD?
Please register via this portal using a credit card if you can. If you are unable to pay by credit card, email rashaun.bennett@nyec.org for an invoice or for other help with registering.