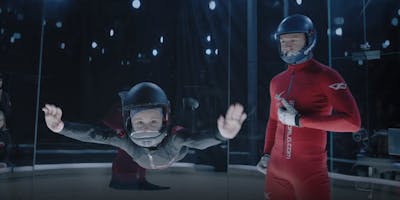 iFLY STEM Field Trip Open House for all STEM Educators - May 23rd or May 28th
iFLY is hosting a fantastic Open House for all STEM Educators on Thursday, May 23rd or Tuesday, May 28th from 6pm - 8pm.  
- Stop by and learn more about: The Best STEM Field Trips in Minnesota, why they are so valuable and fun! 
- Watch others fly, fly yourself, meet the iFLY team and meet other STEM educators. 
- The first 24 STEM educators that come, and would like to FLY,  can fly at no cost! 
- Watch our unforgettable STEM demonstration (may include giant teddy bear flying)
** DO THIS **   Please RSVP for your free ticket to come check it out.  
- Please help us share the passion of STEM, share this with any STEM Educators and Schools you may know.  Thank you very much for your help! 
- Email Kaylyn with any questions:   kknopp@iflyworld.com
- Our Website with more STEM Field Trip information:   www.iflyworld.com