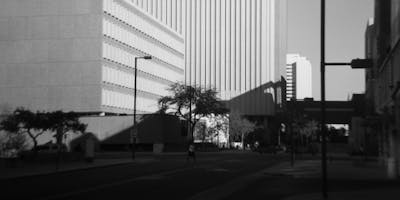 Artist Reception at FDR Brewery with Live Performance by Boon Baptist
Come join us at FDR Brewery to celebrate the art of local ArtSpan Artists in the show Having A Moment: Jim Burnett and Aaron Wilder, curated by Phillip Hua and enjoy a liver performance by Boon Baptist and creat beer!
Exhibition Dates: May 7–August 13, 2019
Having A Moment: Jim Burnett and Aaron Wilder
What makes a place, time, or experience memorable? In an era of constant and endless distraction and stimulation, how do we choose the moments to capture and contemplate in our minds? For two photographers in this exhibition, each explore the notion of being present in two separate ways. 
Jim Burnett documents the formal aesthetics of where he is, capturing light, color, time and texture in everyday life.  His photos are spontaneous snapshots of the mundane beauty in the places where he happens to be.
In his Where is Home? series, Aaron Wilder photographs emotionally significant places from his past but in a present day context. Challenging the use of photography as a means for recollection, his vivid memories and feelings of these revisited places come in conflict with how these places he photographs now feel distant and unrecognizable.
Featured Image: "Arizona Superior Court: After Completing My College Degree, I Took a Job Requiring No Degree" by Aaron Wilder
Ferment Drink Repeat is an art-friendly, community-focused brewery and tap room serving innovative, exciting, top-quality handcrafted products to the beer lovers of the city. Located in the Portola Neighborhood, they are also a premier homebrew supply shop, fostering collaborative endeavors across the amateur and professional brewing spectrum.
About the Art-in-Neighborhoods Program:
ArtSpan's Art-in-Neighborhoods program serves the city of San Francisco by connecting communities with local artists while activating spaces with vibrant, locally-made artwork. ArtSpan partners with local businesses and building owners to bring art exhibitions and art events to businesses, dormant storefronts, and empty spaces for lease that seek artwork for their blank walls. Local artists who are ArtSpan members are given the opportunity to display, promote, and sell their artwork in these diverse venues. All aspects of the program allow otherwise unused walls, spaces, or properties to become creative arenas for celebrating local arts.
The Art-In-Neighborhoods program strives to create visibility and accessibility for local arts in San Francisco. ArtSpan provides the public with free, high quality arts exposure. Simultaneously, local ArtSpan artists are given the opportunity to promote and sell their artwork. Each of the Art-In-Neighborhoods exhibitions and community events will provide clear, consistent information about ArtSpan programing to educate the public about ArtSpan's goals and how to become a supporter – by attending our events and buying artwork from local artists!