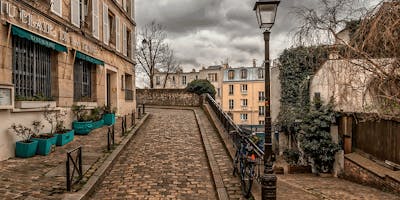 Vignettes & Postcards from Paris
Cara Black
, Parisian Mystery Novelist
Erin Byrne
, 
Editor, Vignettes & Postcards from Paris
Marcia DeSanctis, Travel Writer

Catherine Karnow
, 
Travel Writer, Photography Educator

 
Join us for this voyage spécial to Paris, with three travel writers who share their love of all things Parisian. They will talk about their own adventures and also read excerpts from a new edition of Vignettes & Postcards from Paris, the award-winning anthology originally created at Shakespeare and Company bookstore. Come enjoy a discussion of Parisian literary and creative culture of the past and present.
Location: 110 The Embarcadero, Toni Rembe Rock Auditorium, San Francisco
Time: 5:30 p.m. check-in, 6 p.m program, 7 p.m. book signing
MLF: Humanities
Program organizer: George Hammond
All ticket sales are final and nonrefundable.