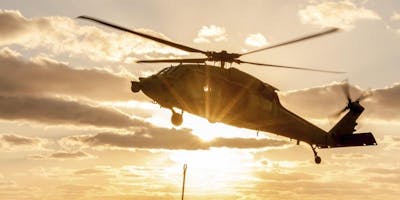 Hacking for Defense® Summit by Stanford University and H4Di
The Hacking for Defense® Challenge Summit is a three-day workshop at Stanford University. The Summit will prepare students and faculty to employ elements of Hacking for Defense in their ONR-sponsored research. This is an excellent opportunity to learn the Hacking for Defense methodology and begin incorporating it into your research in preparation for the NEPTUNE 2.0 grant application. The course content will incorporate hands-on workshops that are directed at helping you align your research with warfighter needs. 
An agenda for the Summit is available through this link.
Visiting Stanford
Airports
Three major airports serve the San Francisco Bay Area, including San Francisco International (SFO) and San Jose Mineta International (SJC).
Stanford is roughly equidistant from the San Francisco and San Jose airports. Although San Francisco is the largest of the two airports and offers the most airlines and flights, some visitors find that San Jose's smaller size makes it a somewhat more convenient alternative, especially for domestic flights.
Driving Directions
The Challenge Summit will be held in Mackenzie room (2nd floor room ) in the Jen-Hsung Huang Center. The address is: Jen-Hsun Huang Engineering Center 475 Via Ortega, Room 300 (3rd floor) Stanford, CA 94305
Please see this link for directions to the Mackenzie Room in the Huang Building and parking options.
Parking
Please note that parking at Stanford is incredibly limited. We highly suggest that you Uber/Lyft or carpool.
A complete guide on purchasing parking on the Stanford Campus may be found here and a specific set of instructions for parking for the Mackenzie room here.
Lodging Guide
A list of local accommodation is provided below. Palo Alto is a very popular destination. We recommend booking as early as possible. Many of our local hotels offer Stanford discounts. Be sure to ask when booking your reservation. Rates and details for area lodging may be found here. Many hotels in the area are accustomed to handling government clientele and honor government rates. The government lodging base rate for May 2019 is $229.
Meals
Meals (breakfast, lunch, and dinner) for Days 2 and 3 of the event may be purchased in advance at the time of registration. The government meals and incidentals per diem for Palo Alto is $66 during the time of the event.
Other Information
The Eventbrite will be updated as details become available.