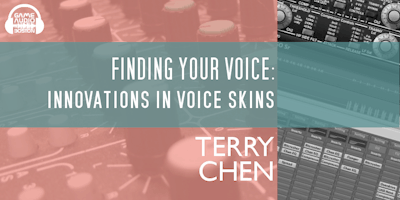 Game Audio Boston - Finding Your Voice: Innovations in Voice Skins
In this talk, Terry Chen will provide an in-depth look at Modulate voice skins-- voice changers that offer real-time sonic customization in an online setting. We'll look at existing voice altering technology and examine the fundamental elements of building a next-level voice changer. In this session, we'll discuss dataset collection, signal processing and offer a real-time Modulate demo.
Terry Chen is the VP of Audio at Modulate, a startup leveraging machine learning to pioneer the next generation of voice customization. A Boston native, Terry has served as a Teaching Fellow at Harvard University and Corporate Strategy Associate at K-Swiss Global Brands. With over a decade of audio engineering experience, he currently leads Modulate's audio team, blending classical signal processing with revolutionary machine learning algorithms. He is deeply passionate about building ethical safeguards into AI technology from the ground up. Terry graduated from UCLA with a BS in Environmental Science.