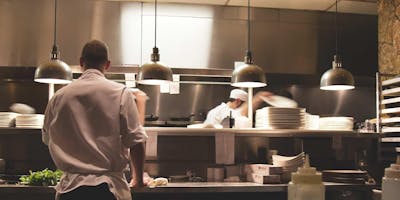 Minneapolis, MN Food Protection Manager Virtual Instructor-Led Training
The Food Protection Manager Course will be a Virtual Instructor-Led Training Session broadcast As a Facebook Live event.  Once a paid registration is received you will receive an invitation to join the Facebook group that is broadcasting.  The broadcast will be broken into 2 sessions that will last 3 hours with a 30-minute break between each.  This broadcast will be accessible for 7 calendar days from broadcast on Facebook. Within 48 hours of the completion of the broadcast will be uploaded to HRBGlobal for review per section and will wrap up with a practice test to prepare you for your ANSI/CFP Certified Food Protection Manager Exam.  When you are ready to take the exam you can schedule at one of the locations online:
You can view the curriculum and all details at HRBGlobal.Education
You may contact HRBUniversal for more information or manual registration at 855-447-2864 for payment by eInvoice without fees.  Live Support Hours - Monday-Friday: 7:30 AM CST - 5:30 PM CST.
HRBUniversal Policies:
Please view the following policies prior to registration.  
By making a payment you allow HRBUniversal to record your IP Address as a digital signature as acceptance agreement that you have read and agree with the Course & Exam Details, Privacy Policy, & Terms of Service and proceed to the payment area.