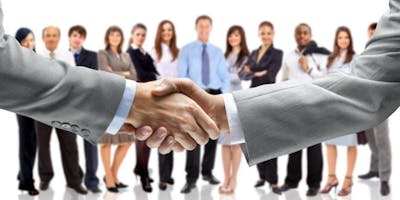 Golden Gate Networking Breakfast BNI
We network in a way that develops relationships over time and delivers consistent, predictable results - all over a delicious, hot breakfast.
All professions are welcome to attend, and we ask that you bring plenty of business cards!  You'll need them.
You'll have an opportunity to introduce yourself and your business to the group. Please be prepared with a 30-second "elevator pitch" about who you are, how you add value to your clients/customers, and what specific referrals you're looking for right now.
Networking begins at 730a, and the meeting will end promptly at 900a. There will be additional opportunities to network, immediately following the meeting.
**Tickets must be purchased at least 24 hours in advance of the weekly meeting.
For more info, please contact Lon Lazar, our chapter president at lazarlegal@gmail.com.