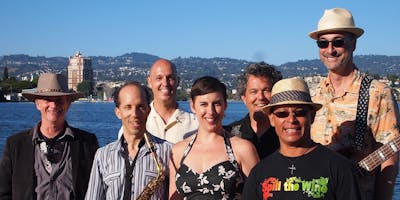 Music in the Park - Spill the Wine
Join us every weekend at the Park Chalet for "Music in the Park." During the Spring/Summer the Park Chalet will host local bands for your viewing pleasure. On special Friday nights we will be hosting Perrish Sing Sinatra.

Spill the Wine is a versatile dance band that is committed to spreading joy through booty-shaking music.  The artists in the band have backgrounds ranging from musical theatre to jazz, and they bring tremendous variety to this popular music project.  Covering hits from the Jackson 5 to Maroon 5,  STW has earned a solid reputation as the Bay Area's favorite party band.  

See you there!