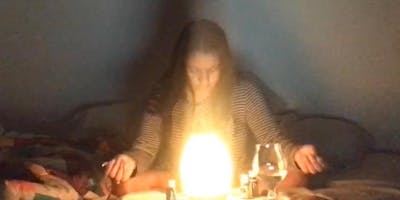 Aromatherapy with Essential Oils 101
Aromatherapy is a holistic healing treatment that uses natural plant extracts to promote health and well-being. The cells that give a plant its fragrant smell is it's "essence." When an essence is extracted from a plant it becomes an essential oil.
US National Library of Medicine National Institutes of Health (NCBI) states "The use of herbal medicinal products and supplements has increased tremendously over the past three decades with not less than 80% of people worldwide relying on them for some part of primary healthcare."
Only Grade-A Essential oils should be used for therapeutic aromatherapy. You have the option to order a Sample pack of 5 Young Living Essential Oils, Lavender, Lemon, Thieves, Purification and Peppermint for $10. And join me for class on FB Live with your samples. Giving you a the real aromatherapy experience at your own comfort and convenience!
Join me and a group of likeminded people in a Private Facebook Group, I will go live:
EVERY Tuesday & Thursday at 1pm CST, if this time doesn't work for you recorded class will be up 24 hrs before I delete it. 
In this course you will learn:


What are essential oils.


How to be a smarter consumer.


Why essential oils are safer.


What toxins are in everyday products.


By the end of the course you will be able to:


Identify toxins in our everyday personal-care and house-hold products.


Make smarter purchasing decisions.


Confidently use essential oils for emotional, physical and environmental health.


Create a balanced personal wellness plan.


Subscribe to VitalityValues on Facebook once order has been confirmed I will send you an invite to our private group.
https://www.facebook.com/VitalityValues
Mental health is key to live life at your fullest potential!
START ANYTIME YOU CHOOSE FOR FREE Lessons about essential oils and full wellness.
Join me on a journey to wellness using essential oils and wholefoods. Slowly learning and detoxing sugar and other toxins in all sectors in our life like layers of an onion reaching the root cause of discomfort and healing from within and out.
We started, February with setting goals and creating a vision board for what we'd like to accomplish in 2019. Every month we will seek full health and wellness by balancing all the sectors in our life. Starting with Home-cooking, Physical wellness, Home-Environment wellness, Social life, Relationship, Education, Career, Finance, and Spirituality wellness. The goal is to be able to measure success at the end of this year, finding a healthier new you both emotionally and physically, using essential oils and healthy lifestyle choices. Let's make this fun, share your stories, recipes and ideas!
Let me be your guide and supporter with strategic planning, daily motivational post, support resources, weekly lessons, challenges, praise, giveaways and more!
Follow the light,
Veronica Rosa-Collazo

Like, Follow and Subscribe to
https://www.facebook.com/VitalityValues