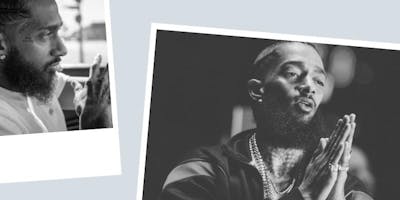 Hussle & Motivate (A Mind + Body Healing Experience)
Hussle & Motivate is a soulful mind and body healing experience inspired by Nipsey The Great. We all need space to be intentional with our body as well as reconnect with our goals to live our best lives unapologetically.
50% Body Movement/ Intentional Stretches and Strength Training (think stretching to a fire hip hop playlist as well as incorporating strength exercises like squats and resistance at your own flow)
50% Inspirational +Motivational Self-Reflection Exercises (bring your own journal; we will spend some intentional time connecting back to our desires and our goals for ourselves. With a light motivational breath-work session.
Join us as we create a space for you to ground yourself with the wisdom of knowing our body shows signs of blockages and tensions hindering us from progression. There is something magical about moving your body then decompressing with some intentional time for self-care to focus exclusively on yourself.