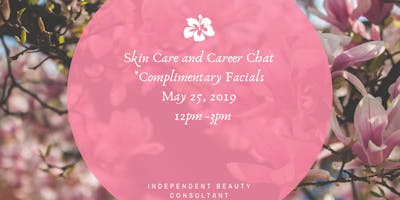 Skin Care and Career Chat
Spring Becomes You!
A change of seasons is also a good time to revisit your skin care - maybe tweak your regimen for the warmer temps ahead.  Give your winter skin a wake-up call!
Defend Your Skin.
Only 20 percent of skin aging is caused by the natural aging process.  The rest comes from lifestyle and environmental factors such as UV rays and free radicals.  Now you can fight back!
Come out and learn about skin care regimen and available career oppurtunities in the beauty industry..