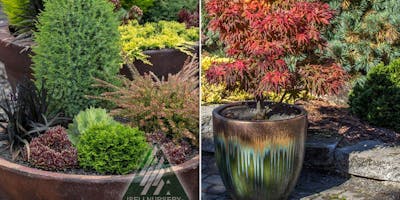 Gardening in Small Spaces
Today, many of us garden on decks, patios, rooftops, balconies and courtyards. Gardening in a small space has its challenges but it is possible to create a lush and richly textured outdoor environment. Decorative containers play an important role in dressing up outdoor spaces, and they can be filled with interesting and colorful plant material.
Learn how to grow trees and shrubs in containers, create layered plantings, and ensure year round interest. We'll look at particular trees, shrubs and perennials that grow well in containers and discuss basic maintenance techniques.