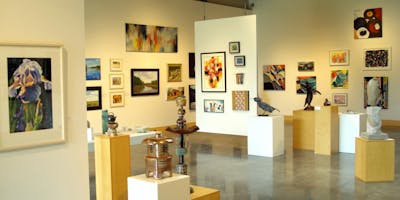 2019 Members' Salon
Minnetonka Center for the Arts members, from students to seasoned professionals, will exhibit their best
work in this show. All exhibited artworks will be for sale – a wonderful opportunity to acquire original art!
Opening Reception: Thursday, May 23, 6:00 - 9:00 p.m.
---
All current members of the Minnetonka Center for the Arts are invited to exhibit up to three original artworks of their choosing for inclusion in this popular exhibit. Membership may be renewed or initiated when delivering work.

See the full details in the Call for Entries at www.minnetonkaARTS.org.