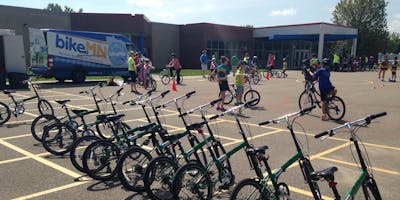 Walk! Bike! Fun! Ambassadors, Rochester
Walk! Bike! Fun! Ambassadors is a training program and educational resource specifically for community members, parents, and volunteers who want to lead and help out with walking and biking initiatives for youth in their town. This training gives participants a general overview of walking and biking activities, and a deep dive into specific activities like:


Walking School Bus


Bus Stop and Walk / Remote Drop Offs


Bike Trains


Bike Rodeos


Biking and walking mapping


The Ambassadors Guide also Includes worksheets, flash cards, leader guides, sample forms, and more.  Also, a FREE Ambassador Kit of supplies and equipment worth $300 may be requested to help with the above mentioned activities.
For more information about Walk! Bike! Fun! Ambassadors visit our website.
And for professional educators, ie physical education teachers, we have the Walk! Bike! Fun! Curriculum! Check it out!