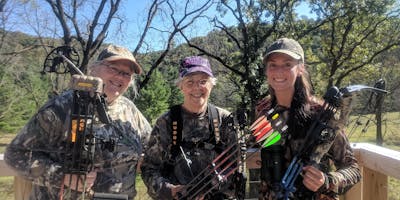 Women's Outdoor Weekend
Women's Outdoor Weekend at Eagle Bluff Environmental Learning Center
Prepare to enjoy a few of our classic outdoor classes while spending time with friends, old and new!
Canoeing, taxidermy, photo turkey hunting, wild edibles, high ropes course, shooting and more!
Class details can be found on our events page a www.eagle-bluff.org/top/events

Cost:  $150.00 for Saturday and Sunday classes/meals/Saturday lodging.  Optional additional cost of $15/person for Friday night lodging; no dinner option on Friday night.
Schedule of the weekend:
Friday evening – May 17
5-8 pm check-in for optional overnight lodging - $15/person
EB programing 8-9 pm
Saturday – May 18
7- 9 Check-in
7:30 Breakfast
9-12 classes:
-          Rock climbing
-          Survival
-          Handgun
-          Archery
-          Photo Turkey Hunting
-          Nature Photography
12:30 Lunch
1:30-4:30 classes:
-          Canoeing
-          Wild edibles
-          Taxidermy
-          Handgun
-          Lumber Jill
-          Spin Cast fishing
5:00 Dinner
6-7 Free time
7-9 Evening activites:
Sunday – May 19
7:30 Breakfast
8:30 – 11:30 classes:
-          Photo turkey hunting
-          Tree tops
-          Root river hike
-          Rifle/muzzleloader
-          Biking the Root River trail
-          Campfire cooking
12:00 Lunch
1:00 Depart