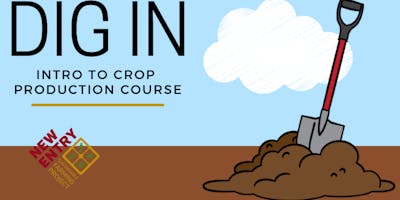 Crop Production Course 2019
---
 If you are interested in starting your own farm business but need to learn technical skills to get started, the Crop Production Course is for you!  Register with us first and then buy your ticket. 
In this class you will learn all the basic skills you need to start and manage a small farm or garden.  We will cover everything from ordering seeds, to starting them in the greenhouse to harvest and safe food handling practices and all the steps in between!
No experience is necessary to take this class! New Entry farmers, teachers, and industry experts will present hands-on classes on Sunday afternoons at our incubator farm in Beverly, MA, with special emphasis on emerging and innovating sustainable practices. You will also be able to spend time helping out on our farm and class demonstration plot. The Crop Production Course meets in person 10 times from May through September at our incubator farm, in addition to weekly online curriculum modules.
Scholarships are available for this course! If you would like to apply for a scholarship, please register and apply using the "Register" link above before purchasing tickets.