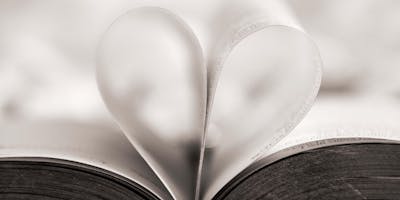 Getting on The Same Page: For Parents (and co-parents) Who Want to Become a Unified Front
Monday Evening Getting on The Same Page LAB Series 
Mixed messages be gone! Bridge the gap between your two parenting styles and plan out how you want to deal with the daily sticky moments that keep popping up.
With a little guidance from Polly, you will work together to Iron out the wrinkles around parenting that you just haven't had time to iron out in this 90 minute 4-week intensive. 
With your co-crafted and coordinated plan, you'll leave feeling like a well-oiled machine and arrive home as a unified front. Your kids will settle down and you will enjoy your partnership so much more!
When: 6:30pm-8pm on 4/29, 5/6, 5/13, 5/20
Where: Wood Island Auditorium, 80 East Sir Francis Drake Blvd. Larkspur
Cost: $600 per couple for the entire series ($150/couple per 90 min LAB)
LAB #1: Getting on The Same Page: Discipline & Consequences - Monday 4/29/19 6:30-8pm
LAB #2: Getting on The Same Page: Chores, Manners & Mealtime - Monday 5/6/19 6:30-8pm
LAB #3: Getting on The Same Page: Sleep Routines & the Morning Hustle - Monday 5/13/19 6:30-8pm
LAB #4: Getting on The Same Page: Technology Use & Screen-time - Monday 5/20/19 6:30-8pm


FAQs:
How do I get to the Wood Island LAB Location? 
Exit from 101 South at Richmond Bridge/Sir Francis Drake Blvd exit. Make left at bottom of hill (traffic light) and pass under highway. Stay to the right and drive slowly, there is a merge from your right from 101 North, please be careful there, but stay to the right.
Right turn entrance is just 50 yards after merge from 101 (after passing the New Wheel electric eBike store) – the entrance is just before a Red sign for Cushman & Wakefield – Wood Island Office Complex.
Make the right and proceed uphill to parking lot, drive to the middle right side toward far end where you will see a red phone booth in the center island.
Parking available for visitors in that area near arbor and red phone booth. Entrance is at the double doors with a large 80 on the entrance awning. We are Suite 1A at the end of the ground floor hall.
What can I bring into the event?
We will provde notebooks and pens in case you are the notetaking kind. You are welcome to bring your dinner or a drink and an open-mind
What if I one of us can't make it to one of the evenings? 
We get it. Things happen. Unfortnuately this is one of those workshops that really requires 2 partners to be present so make sure you are BOTH at each class. You can certainly sign up for the whole series even if you know you will miss one of the LABs but the ticket buys you entrance to all 5 workshops so do your best to make it to all of them.
If we can't make it to one of the dates, can we gift/sell our ticket to another couple?
Yes this can work. Just be sure to arrange this in advance with us and make sure your friends have a copy of your ticket so they can get in.
Can we drop in instead of buying tickets in advance?
Nope. Gotta have a reservation.
What if my partner is running late?
Partners, treat this one like it was your birthday party. Don't leave your partner hanging.  Feel free to get there early and check your email from our space. If you are going to more than 15 min late, it's gonna be hard to follow the rest of the evening.