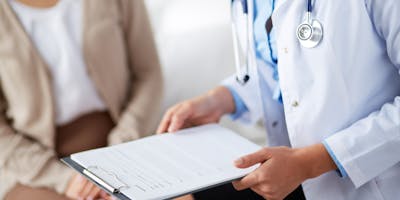 New Regenerative Treatments for Pain & Arthritis [FREE SEMINAR] April 19
[FREE SEMINAR] Join us as we present the latest, non-surgical procedures as a viable alternative to surgery.
Discover how these procedures are used to treat arthritis, joint injuries, sports injuries and spine conditions. Review the basic science, research, and treatment options for these procedures, to help you reduce pain and avoid surgery.
Stem Cell Centers of Minnesota offers non-surgical regenerative procedures for common injuries, arthritis, and other joint conditions. Dr. Matthew Thorson reviews these new, non-invasive treatments and how they are helping patients avoid surgery and return to regular activity.
Space fills up quickly, so register today. Please invite a friend! Light snacks provided.
Regenerative procedures are used for:



Knee pain, osteoarthritis




Knee ACL and meniscal tears




Hip arthritis, pain and labral tears




Shoulder pain and rotator cuff tendonitis




Low back, neck and nerve pain, sciatica




Tennis/golfer's elbow




Achilles tendonitis




Foot & ankle pain, plantar fasciitis




Sacroiliac joint instability




Most other common joint injuries




What you will learn at the Seminar:
* How regenerative medicine improves the natural healing process for your body
* Why non-surgical, needle-based procedures can be an alternative to surgery
*Q&A session with our presenter Dr. Matthew Thorson