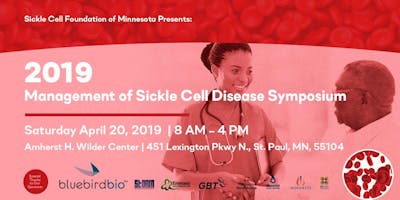 2019 Management of Sickle Cell Disease Symposium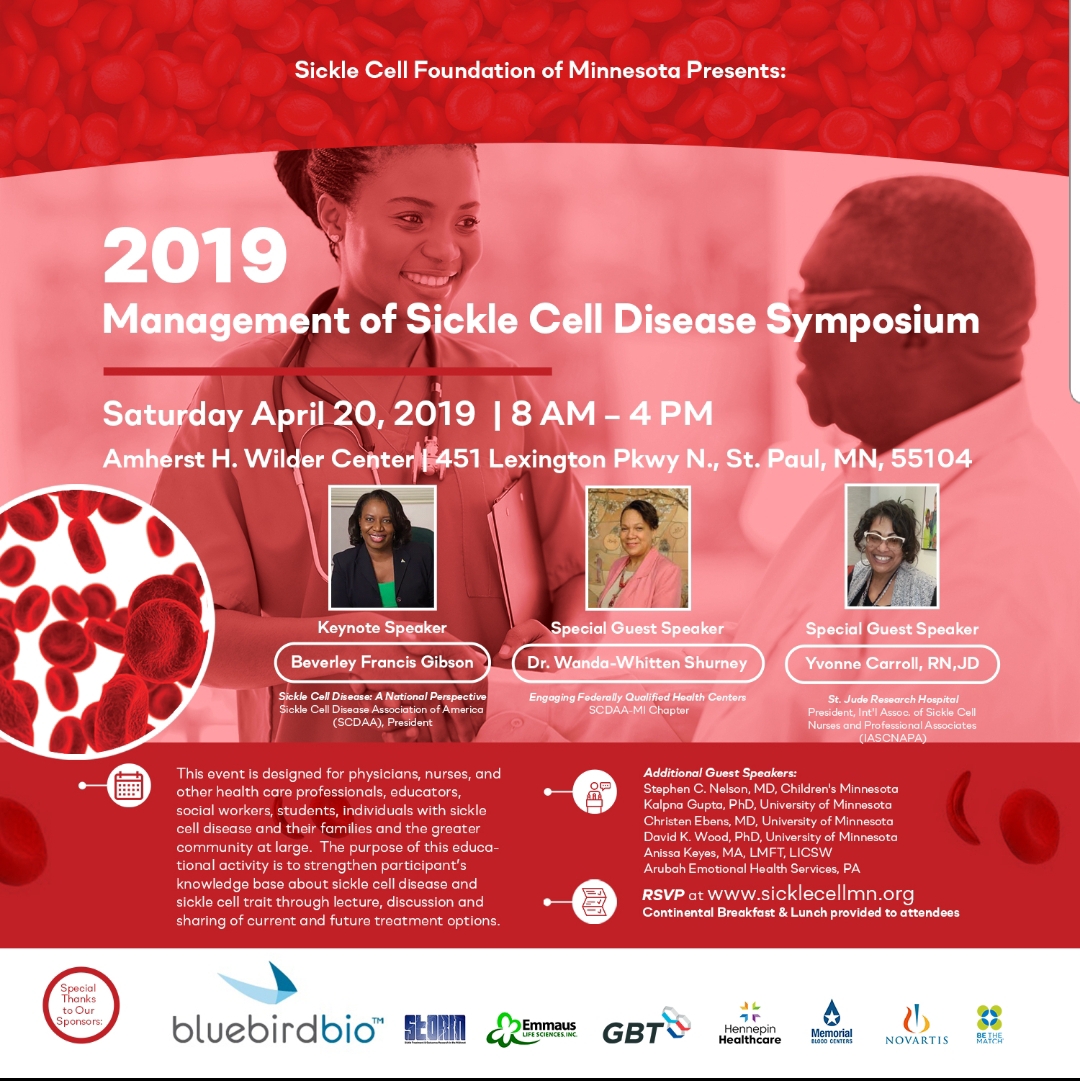 Program Target:  
This event is designed for physicians, nurses, and other health care professionals, educators, social workers, students, individuals with sickle cell disease and their families as well as the greater community at large. 
Program Purpose:
The purpose of this educational activity is to strengthen participant's knowledge base about sickle cell disease and sickle cell trait through lecture, discussion and sharing of current and future treatment options.
Program Objectives:
Upon completion of this activity, participants should be able to:



Discuss complications related to Sickle Cell Disease



Identify current evidence based practices to improve care of individuals with Sickle Cell Disease



Explain resources available to individuals with Sickle Cell


Topics include:


Sickle Cell Disease: A National Perspective


Curative Therapies for Sickle Cell Disease (SCD)


Hydroxyurea and Other Disease Modifying Therapies


Mental Health & Wellness in Patients with Chronic Illness


Medical Cannabis and other Integrative Approaches to Pain in SCD


Healing the Healer


Clinical Trials 101


Navigating Race, Racism & Healthcare Bias


Our Work
Sickle Cell Disease Foundation of Minnesota's (SickleCellMN) primary mission is to improve the quality of life and increase access to competent and compassionate care for individuals and communities affected by sickle cell disease. To effectively achieve this goal, SickleCellMN acts as an advocate for improved health care and services for sickle cell patients by educating and informing the community through education and outreach programs and events.
---

                              Special thanks to our Title Sponosr: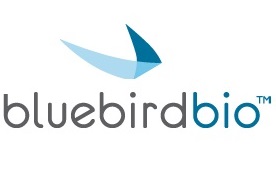 Other sponsors include:
STORM, Emmaus, Memorial Blood Centers, Novartis, Be The Match, GBT, and Hennepin Healthcare 
Event Exhibitors include:
Family Voices, NAMI-MN, Novartis, Memorial Blood Centers, and Be The Match
---
FAQs
Are there ID or minimum age requirements to enter the event?
This event is open to anyone ages 10+. Because of the length and scope of this event, it may not be suitable for young children. Sickle Cell Foundation of Minnesota (SickleCellMN) does not provide childcare during this event. SickleCellMN assumes no responsibility for damages or injuries during this or any of it's events. 
Will food be provided at this event?
Yes! We will provide a continental breakfast and lunch to REGISTERED attendees. If youregister for the event and then are no longer able to attend, please cancel your reservation to save on food costs.
What are my transportation/parking options for getting to and from the event?
On-site parking is located adjacent to the main building and is provided free of charge. Wilder Center is located on public transportation lines. The Green Train Line is in very short walking distance to this venue.
How can I contact the organizer with any questions?
Visit our WEBSITE at www.sicklecellmn.org or EMAIL us at events@sicklecellmn.org