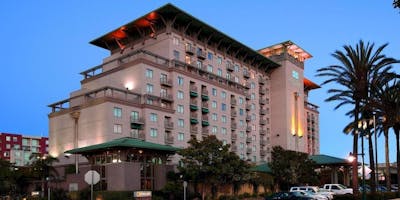 AIChE 57th Annual Symposium: Emerging Technologies & The Future of Chemical Engineering
Join us next month in Emeryville for AIChE Northern California's 57th Annual Symposium, our section's premier event of the year.
Our theme this year is Emerging Technologies in Chemical Engineering and will be a mix of guest speakers followed by a hands-on interactive workshop on the impact of new technologies on the profession.
Join your fellow Chemical Engineers on a full day of discussions and idea sharing on new approaches to chemical engineering and innovation, with introductory overviews of Artificial Intelligence, Machine Learning and the Internet of Things. 
Lunch is included with your registration.
We hope to see you there!
09:30 AM - Welcome & Opening Remarks
10:00 AM - Featured Speakers from Impossible Foods and Whole Biome 
11:30 AM - Facilitated Panel Discussion on Emerging Technologies in Chemical Engineering
12:00 PM - Lunch + Student Scholarship and Recognition Ceremony
1:00 PM - A Chemical Engineer's Introductory Overview to Emerging Technologies: Artificial Intelligence, Machine Learning, Internet of Things
1:30 PM - Emerging Technologies Workshop & Group Discussions
4:00 PM - Wrap Up and Next Steps
4:30 PM - End of Symposium
==
Your AIChE Northern California Section
Powered by Volunteer Members Since 1946