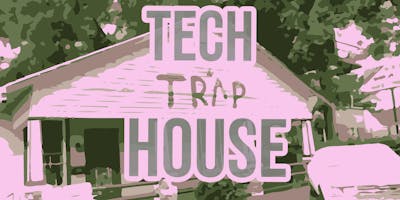 Tech Trap House
What is the Tech Traphouse?
The Tech Traphouse is the convergence between indie artists, emerging technologies, and the Arts. We are a launchpad new indie music artists, artists, and tech founders. At this event, you will see the vibrancy of the Bay Area music scene and learn about emerging technologies such as Blockchain, AI, Machine Learning, VR/AR, and etc. Each TTH zone will have a different experience. 

Here's the Four Different Party Zones:
1. Peace - People will be able to have 1-to-1 conversations overlooking street traffic 

2. Sip N Paint - Couples or singles will be sipping wine and painting Picassos

3. Indie Artist & Music - 2 local indie artists and we will play your favorite hip hop and popular music
4. Smash Brothers Game - Gaming section for the gamers
Format:
9:00 pm - Networking
9:30 pm - Welcome Announcements

9:45 pm - Zones Begin
Indie Artist Highlights:
TBD
You will get two alcoholic drinks with your ticket.
This is event has been done in collaboration with Blackchain, and NewMoney.