Balance, Wave, Spiral and Soften: workshop with Shinichi Iova-Koga
Balance, Wave, Spiral and Soften 
workshop with Shinichi Iova-Koga



April 19, 20, 21
Western Sky Studio, Berkeley
Friday, April 19, 4pm-8pm: Balance (on and off its edge)
Saturday, April 20, 10am-1pm: Wave (slow becomes smooth, smooth becomes fast)
Saturday, April 20, 2pm-5pm: Spiral (multiple connections within form)
Sunday, April 21, 1pm-6pm: Soften (the dynamics of release)
Each of the four sessions focuses on a particular quality of motion. We will explore the structural and energetic components of these qualities in detail. Improvisational scores will stem from the physical research.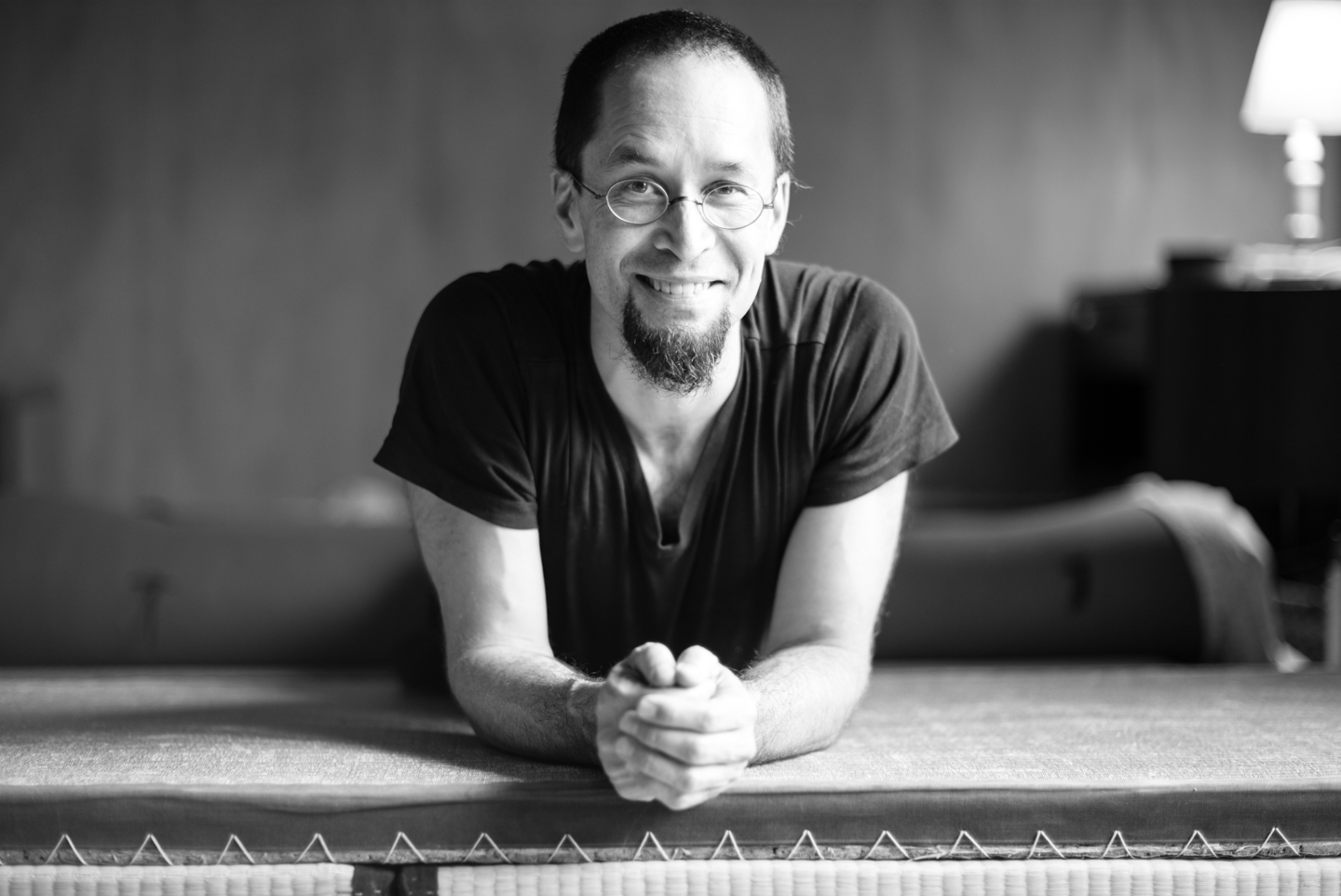 Shinichi Iova-Koga is the Artistic Director of the physical theater and dance company inkBoat, founded in 1998. The winner of 5 San Francisco "Izzie" awards, inkBoat has performed throughout North America, Europe, South Korea and Japan. He and his wife Dana Iova-Koga conduct an annual workshop ("Dance on Land") exploring dance in uncultivated environments. Shinichi is the editor of the book "95 Rituals." He has taught primarily at Mills College, UC Davis and has conducted workshops in universities such as University of Utah, UC Riverside, UC Berkeley, SF State University, Experimental Theater Wing at NYU/Tisch, Colorado University in Boulder and at Anna Halprin's Mountain Home Studio.  
Shinichi is a certified teacher of Action Theater and operates the Swiss satellite branch of Wudang West, offering instruction in classical wellness arts (yang sheng gong) from Wudang. 
His current practice includes Noguchi Taiso, Qi Gong, Noh Theater and Aikido. His mentors include Anna Halprin (score-based, site specific performance),  Yumiko Yoshioka (Butoh Dance), Ruth Zaporah (Action Theater), Ko Murobushi, Hiroko Tamano and Ralph Lemon (anti-dance maker).
Prices:
Friday, 4pm-8pm: $80
Saturday, 10am-1pm: $60
Saturday, 2pm-5pm: $60
Sunday, 1pm-6pm: $100
Or the entire weekend workshop for $250 (which includes free admission to Saturday, 8pm performance at Western Sky Studio).
(cover photo by Surabhi Saraf, living room photo by Cornelius Jaeger-Herzog)