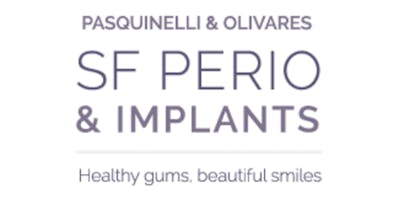 SF PERIO & IMPLANTS Annual Team Symposium
SF Perio Presents:
A Team Implant Symposium

Maintenance Strategies and Management of Biologic and Esthetic Complications for Dental Implants
Kirk Pasquinelli, D.D.S.      
Nicole Olivares, D.D.S   
with special guest Jodi Deming R.D.H.

WHAT: CE Credits: 6

When a dental implant is needed in the esthetic zone, several challenges exist for the restorative dentist, the surgeon and the dental hygienist. Once the initial surgery is completed and the crown is in place, special care and monitoring must be performed which is different from that required for teeth. Effective maintenance with the dental hygienist is the key for long-term success.
Understanding the behavior of biofilms and the oral microbiome reveals the state-of-the-art model of periodontal and peri-implant disease etiology and compels us to reframe how we treat these diseases. This program will present the current science behind biofilm management and introduces you to some of the newest technologies. We will review the safety and efficacy of current maintenance techniques and present an evidence based rationale for implementation of supra- and sub-gingival air polishing into your clinical protocols.
This course is designed for the entire dental team and will cover what makes esthetic zone implants uniquely challenging and how to best care for them and all implants.

Who this course is for:
Dentists, hygienists, dental assistants, and staff who are in practices that place, restore, or maintain dental implants.

Learning Objectives



Understand complications that can occur with implant treatment and restoration




Learn techniques to minimize potential complications




Recognize implant disease progression and master disease diagnosis




Understand how complications can be managed in your office and with the periodontist




Understand the current state-of-the-art periodontal disease model – Polymicrobial Synergy and Dysbiosis (PSD)




Comprehend the structure of biofilm and its management




Review the safety and efficacy of traditional hygiene techniques. Discuss the damaging effects of these techniques on restorative dentistry and root surfaces.




Air polishing versus Air abrasion– not all powders are the same




Learn specific maintenance techniques to cleanse healthy implants and treat implant disease in your office




Identify steps to integrate air polishing debridement into clinical protocols




Understand how to provide greater comfort to patients during clinical procedures with superior clinical outcomes




Learn about current concepts of implant placement and restorations in the esthetic zone