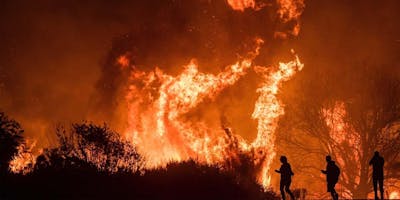 Wildfires and Climate Change:Connections/Solutions for a Sustainable Future
Wildfires in California have become more frequent and more devastating in the past number of years. Fire season has extended from a few month period to now a year long period. More and more homes in the so-called wildland-urban interface are now more susceptible to fire than ever before.
To help understand the contributing factors of this transformation and to gain an understanding of the impact climate change is having on the problem, please join Citizen's Climate Lobby (CCL) San Mateo chapter at a special event focusing on this topic.
The featured speakers at this event will be CCL's Jerry Hinkle, a veteran of the organization and its current resident economist and Dana Nuccitelli, a CCL activist, climate scientist and climate journalist with The Guardian and other publications.
The event will be held on the campus of College of San Mateo and is a free event. All are welcome. Please register to indicate you will be attending.