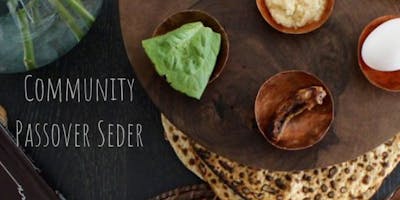 Passover Seder @ The SF Mint
Passover 5779
Join our Annual Communal Passover - Pesach Seder, as we experience the Holiday of Freedom!
All are welcome! No background or affiliation necessary.

Relive the exodus, discover the eternal meaning of the Haggadah, and enjoy a Community Passover Seder complete with hand-baked Matzah, wine, and a wonderful dinner spiced with unique traditional customs.

Experience the liberation and freedom of Passover. Discover the Seder's relevance to today's modern Jew.

Last year was sold out in advance so PLEASE RSVP today.
Everyone is welcome! No one turned away for lack of funds. Please email us for subsidized tickets.
ADVANCE RSVP REQUIRED
NO DOOR TICKETS. 

Location: SF Mint Building - 88 5th St.
Date: Friday, April 19th
7:30 PM - Prayer Service 
8:00 PM - Seder

Co sponsored by Non Plus Ultra & Plan-It Duo

Chabad SF - SoMa Shul & Pacific Heights
Co sponsor someone in need $100 or a table $1000 or any amount you desire  for those in need.  This donation is tax deductible. www.ChabadSF.org/donate or by mailing a check to Chabad SF 496 Natoma Steet SF, CA 94103 Thank you for you support!