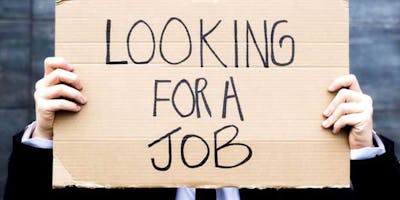 CYPN Seminar #37: 求职经验分享讲座
CYPN作为501.c3非赢利组织,与亚马逊的Amazon Smile项目合作共同为社会公益筹款。每次在Amazon购物的前点击 smile.amazon.com 选择"Chinese Young Professional Networking Incorporated", 您每单消费的0.5%会由Amazon资助给我们用于筹办更多优秀活动!感谢大家的支持!
-------------------------------------------------------
华人青年协会CYPN的 Career Seminar 系列活动又来啦!和所有CYPN Seminar系列一样,本次活动完全免费,座位有限,请提前注册。
本次活动将是CYPN 第三十七次职业分享。我们有幸邀请到三位资深嘉宾,来为你讲述他们过往的求职经历,向你传授那些成功秘籍, 并回答你心中的疑惑。
嘉宾简介
Ann Shen:
Ann Shen is a Senior Product Manager at Wayfair, a fast-growing home goods e-commerce company headquartered in Boston. She leads the team developing and scaling an in-house customer service chat platform to handle thousands of customer contacts a day. Previously she was a product consultant at Toast, where she launched a delivery driver mapping feature for a large enterprise client. From 2013-2016, she was co-founder and CEO of music startup Sonation. From 2009-2011, Ann was a strategy consultant at Roland Berger in Beijing. She holds an MBA from Harvard Business School and a Bachelors from Harvard College, where she majored in Social Studies and East Asian Studies.
Dr. Kang Liu:
Dr. Kang Liu is an Applied Data Scientist working at Wolters Kluwer Health, where he collaborates closely with clinicians, product managers and software engineers to tackle one of the most challenging problems in healthcare — early prediction of hospital-acquired infections. After graduating from Peking University in 2008, Kang studied statistical physics at Boston University and received his Ph.D. in 2013. Before joining Wolters Kluwer Health, Kang was working as a postdoctoral research associate at Brandies University and his research focuses on understanding emergent phenomena in biophysical systems via statistical mechanics, computer simulation and machine learning techniques.
Luyang Li:
Luyang is a mixed signal circuit design engineer in Intel MMDC design center, where he focuses on FIVR (Fully Integrated Voltage Regulator) and analog sub-blocks' circuit design and testing. Luyang received his master's degree in Electrical and Electronics Engineering from Arizona State University (ASU) in 2015, and a bachelor's degree in Electrical Engineering from Hunan University in 2013.