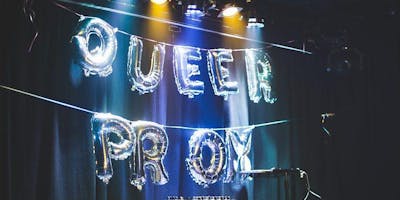 HLS Lambda Presents: Queer Prom
The school year is coming to a close, and HLS Lambda wants to send off Harvard LGBTQties with a bang!
It is our pleasure to present...

~*~*~*~*~*~ QUEER PROM ~*~*~*~*~*~

(So much better than whatever you attended in high school!)
We'll have music. We'll have food and drinks. But most of all, we'll have a blast and make memories before we all write HAGS (Have A Good Summer) in each others' yearbooks. 
Queer Prom is FREE to attend!
This event is for HLS students, members of the broader LGBTQ Harvard graduate school community, and partners. Tickets are exclusively available for HLS students until Friday, April 12th. Ticket sales then open to the wider queer Harvard graduate school community.
We will have unlimited hors d'oeuvres, beer, wine, and non-alcoholic drinks. 

Attire is "Prom Attire" (semi-formal or whatever you're most comfortable in)
DJing by Tezrah, voted best DJ in DC by The Washington Blade in 2017 AND 2018! Check out her jams here: https://www.tezrah.com/