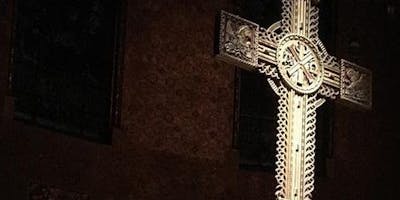 Good Friday Concert | Saint Mark's Passion by Charles Wood
Charles Wood's St. Mark Passion was composed in the span of 9 days at the request of the Rev. Dr. Eric Milner-White (then Dean of King's College, Cambridge and creator of the Service of Nine Lessons and Carols at King's). The St. Mark Passion, a large-scale work for soloists, choir, and organ, traces Jesus' final days from The Last Supper to the Crucifixion. As with the passions of J.S. Bach, hymns are interspersed throughout the narrative to draw the audience into the action.
Presented by the La Farge Ensemble.