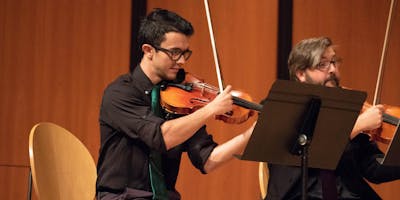 Fridays in the Rose: Student and Faculty Showcase
In this concert, students and faculty present work done together. Singers, instrumentalists, actors, and dancers collaborate on pieces from various styles and genres. When students and faculty learn from each other, the audience benefits. Reception with light appetizers to follow perfomance.
Funded in part by the van Otterloo Family Foundation.