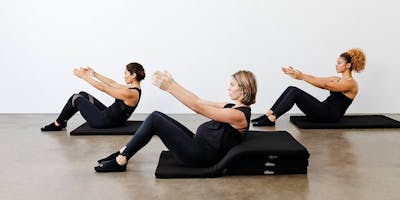 BCB Workout with The Bar Method! (Edina, MN)
Come join fellow BCB moms and moms-to-be at a complimentary The Bar Method class. You'll get a full body-sculpting workout rooted in physical therapy (and safe for moms-to-be!) to reshape muscles, improve posture, and burn calories. Make sure to stay until the end for snacks, drinks, and giveaways!  Free parking!  Don't forget to wear socks and bring a water bottle.   Limited childcare is available so make sure to be one of the first to register.  
YOU MUST REGISTER THROUGH EVENTBRITE AND THE BAR METHOD'S WEBSITE.:  Go to April 18 - Sign-up for the Private Class - Bump Club & Beyond (Promo Code: TBMBC) CHILDCARE REQUIRES AN ADDITIONAL STEP. Sign-Up for MiniBar at 11:00am (Promo Code: TBMBC). ADVANCED REGISTRATION REQUIRED FOR BOTH THE CLASS & LIMITED CHILDCARE.