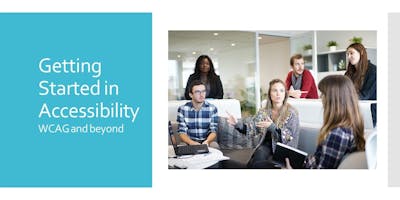 Getting Started in Accessibility (Mpls)
Learning Objectives
Provides a backdrop of the legal requirements for accessibility, including standards and measures.  Also familiarizes attendees with the four primary disability classifications recognized by the US Department of Human Services and how they interact with computers, websites and software.  We will analyze accessibility issues, best practices and websites that work and don't work.
THIS FREE COURSE IS TAUGHT AT WECO'S MINNEAPOLIS NORTH LOOP OFFICE.
A WEB-BASED VERSON OF THIS CLASS IS AVAILABLE.
This is a free event provided by WeCo Accessibility Services, a mission-based company which provides organizations with training and testing delivered by professionals who live with disabilities.  Please contact our us if you have questions regarding training or building accessibility at: accessinfo@theweco.com