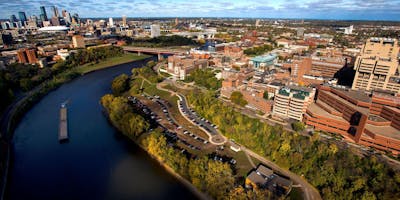 NSF/NAE-sponsored Workshop of ECE Department Heads "Combating Climate Change: Can it also help the ECE Renaissance?"
This workshop will bring together as many ECE Department Heads as possible to discuss what the best action plan is at this juncture in time to encourage more young people to study ECE, who are passionate about the environment but don't see the connection that many of the solutions to combating climate change are ECE‐oriented. Course of this nature is somewhat open‐ended and therefore this workshop will provide a mechanism to discuss ideas, topics and experiments, for others to implement.
There will be breakout sessions in small groups to discuss how such a course can be implemented in their universities and then to report to the whole group. There will be invited speakers who can speak on the urgency of combating climate change and on various success stories and challenges.
The grant will provide two nights of lodging for the ECE Department Heads or their designated faculty who register by the deadline of April 8, 2019.
Registration fee is $195.
Registration deadline is April 8, 2019.
The Graduate Hotel has a block of rooms for the workshop attendees. The weblink is listed below to register for your hotel room by March 31st to reserve your room. You will need to provide a credit card for the reservation. We will be providing the hotel with a list of names that will have their rooms paid for by the workshop.
https://gc.synxis.com/rez.aspx?Hotel=76179&Chain=21643&template=RBE&shell=RBE&start=availresults&arrive=4/18/2019&depart=4/20/2019&adult=1&child=0&group=041819ECEG