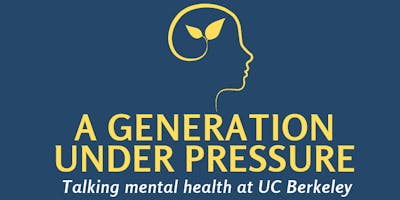 A Generation Under Pressure: Talking Mental Health at UC Berkeley
Join us for a conversation about mental health at UC Berkeley featuring:
- A panel discussion with UC Berkeley Chancellor Carol Christ; Guy Nicolette, Assistant Vice Chancellor for University Health Services; and Sam Ku, Internal Director of the Associated Students of the University of California (ASUC) Mental Health Commission.
-A review of preliminary results from a new study highlighting the rise of anxiety disorders on college campuses, by Professor Richard Scheffler, Emeritus Professor of Public Health and Public Policy.
- A reception with the Berkeley student mental health community, student leaders, mental health professionals, and campus administrators.