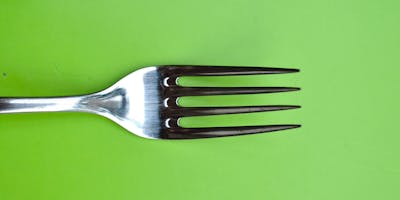 BostonTalks: Forecasting Food
Look ahead to the future of food through the eyes of local chefs and experts at this month's BostonTalks: Forecasting Food.
BostonTalks is WGBH's smarter happy hour. It's smarter because we feature three short talks, and it's happy hour because the entire event takes place in a bar-like setting with lots of casual conversation.
Featured speakers:
Ayr Muir
Founder and CEO of Clover Food Lab
Ayr seeks to help meat lovers become vegetable lovers. He has built a passionate base of customers, 90% of whom are not vegetarian. Clover Food Lab was the first Boston-area restaurant to feature the Impossible Burger, and it even created the now-popular Impossible Meatballs.
Owner of the Curio Spice Shop
Claire is a self-taught chef from the Boston area. After spending more than five years traveling the world looking for rare and delicious spices, she opened the Curio Spice Shop. Her goal is to bring sustainably sourced, rare and unknown spices to the people of Boston.
CEO and Founder of Cloud Creamery
Formerly a fine-dining chef, David is the founder and CEO of Cloud Creamery. The goal of David and his artisanal edible company is to bring delicious alternatives to those on the East Coast who rely on opioids and steroids for medical conditions. Having been diagnosed with Crohn's disease in 2011, David knows firsthand the impact that medical marijuana can have on a person's life.
Hostedby Edgar B. Herwick III
WGBH's Curiosity Desk
Edgar digs a little deeper into topics in the news, explores the off-beat and searches for answers to questions in the world around us. His radio features can be heard on 89.7 WGBH's Morning Edition and All Things Considered, and his television features can be seen on WGBH's Greater Boston.
You must be at least 21 with a valid ID to attend. Beer, wine and hard cider are available for purchase.


This is a networking-style event. Limited seating will be available.
Tickets are $15 at the door.

Directions and Parking Information
WGBH offers free parking for visitors and events. Get directions and parking information.