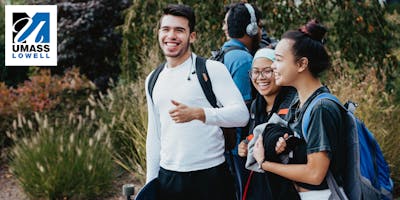 Teaching Multilingual College Students
Faculty work with many multilingual students, including recent immigrants, refugees, international students and U.S. residents who speak more than one language at home.

The conference will explore inclusive instruction techniques that have been shown to improve student success. Presentations and workshops will address faculty in all disciplines.

Following the keynote, participants will be able to choose among workshops such as:


Grading and commenting on student writing without overwhelming either the instructor or the student;


Helping students read course materials without oversimplifying;


Structuring lectures, group work and other class activities to help international students understand U.S. academic culture;


Presenting paper and project assignments so that students understand faculty expectations;


Reading like an ELL teacher: Making sense of the errors in multilingual student writing;


Lessons from the UMass Lowell Writing Center: What students tell us about their challenges.


This event is sponsored by the UMass Lowell Provost's Office, Middlesex Community College, UMass Lowell College of Fine Arts, Humanities, and Social Sciences Dean's Office, First-Year Writing Program, English Department, Navitas Global Student Success Program and Macmillan Learning.